(IL) – The US and other Western nations are preparing to roll out booster shots for the various "99 percent effective" corona vaccines as new data out of Israel indicates the Pfizer shot is at most only 39 percent effective at preventing infections from the now-dominant Delta strain.
Who could have predicted this?
From Xinhua Net, "Israel says Pfizer vaccine effectiveness down to 39 pct amid spread of Delta variant":

JERUSALEM, July 22 (Xinhua) — The effectiveness of the Pfizer vaccine against COVID-19 has dropped to 39 percent in Israel, the country's Ministry of Health said on Thursday.

The new figure refers to the period between June 20 and July 17, the ministry said, adding that the ongoing decline was observed along with the spread of the Delta COVID-19 variant in Israel.

The latest effectiveness rate is significantly lower than that of 64 percent measured between June 6 and July 3, and 94.3 percent measured between May 2 and June 5.

However, the effectiveness of the vaccine in preventing severe coronavirus disease in Israel is currently estimated at 91.4 percent, and in preventing COVID-19 hospitalization, at 88 percent.
Berenson: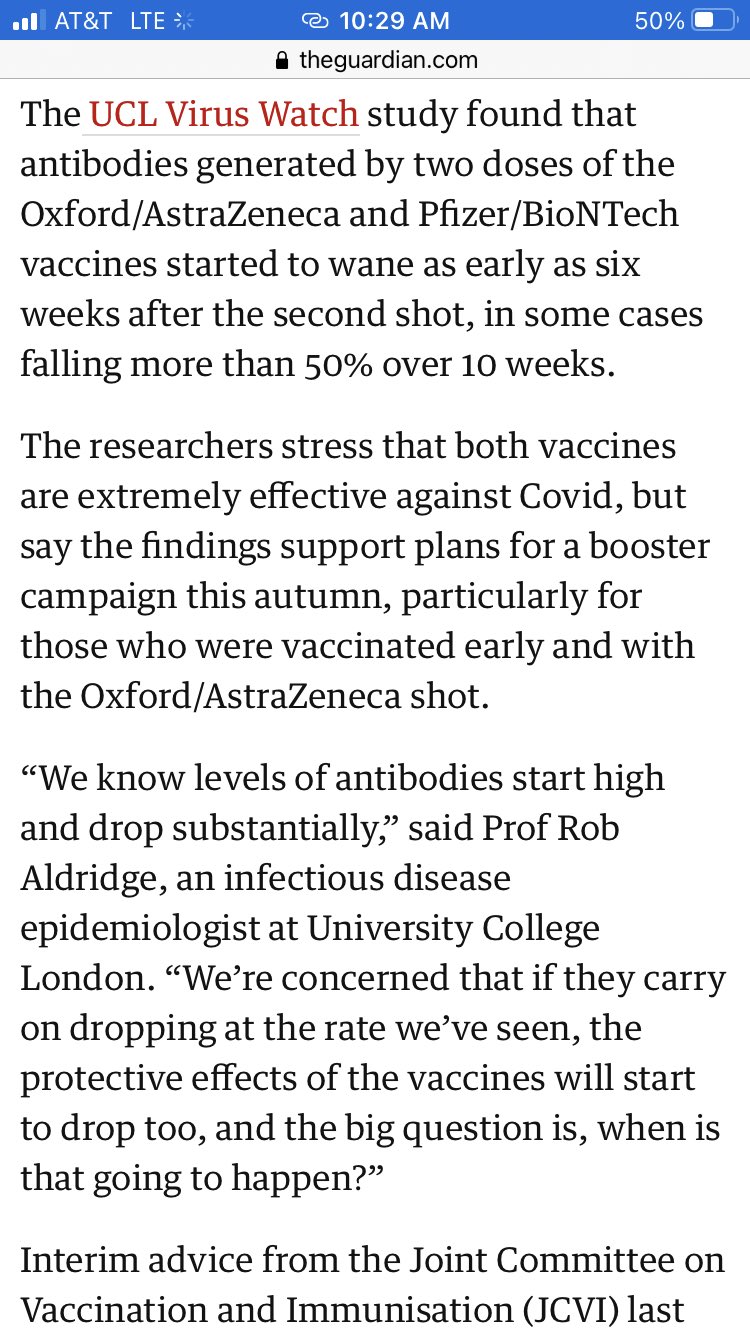 Jabbed journos shilling the shots keep getting infected (but that means it's working!):
Former CBS News reporter Kate Smith:
So much for that whole "pandemic of the unvaccinated" shtick!
As a reminder, Fauci admitted in May that "probably" only around 50% to 60% of the employees at the National Institute of Allergy and Infectious Diseases which he heads have even taken the experimental "vaccine."
CDC director Rochelle Walensky, Mrs "Pandemic of the Unvaccinated," refused to say what percentage of CDC employees have taken the shot.
If the pandemic is of the "unvaccinated" why aren't they forcing their own people to take the shots the way they're trying to force the rest of us?
I said months ago based off reading the regime's own statements that boosters were coming and this was going to be a never-ending medical experiment.
I wasn't alone in this prediction, of course, but those of us warning this would happen were certainly in the minority.
Turns out we were right!
Follow InformationLiberation on Twitter, Facebook, Gab, Minds, Parler and Telegram.
informationliberation.com/?id=62403