(IL) – A whistleblower has leaked an internal FBI memorandum confirming that Attorney General Merrick Garland ordered the FBI to investigate parents protesting against anti-white critical race theory in public schools as domestic terrorists.

House Republicans released the bombshell documents on Tuesday:
Full letter: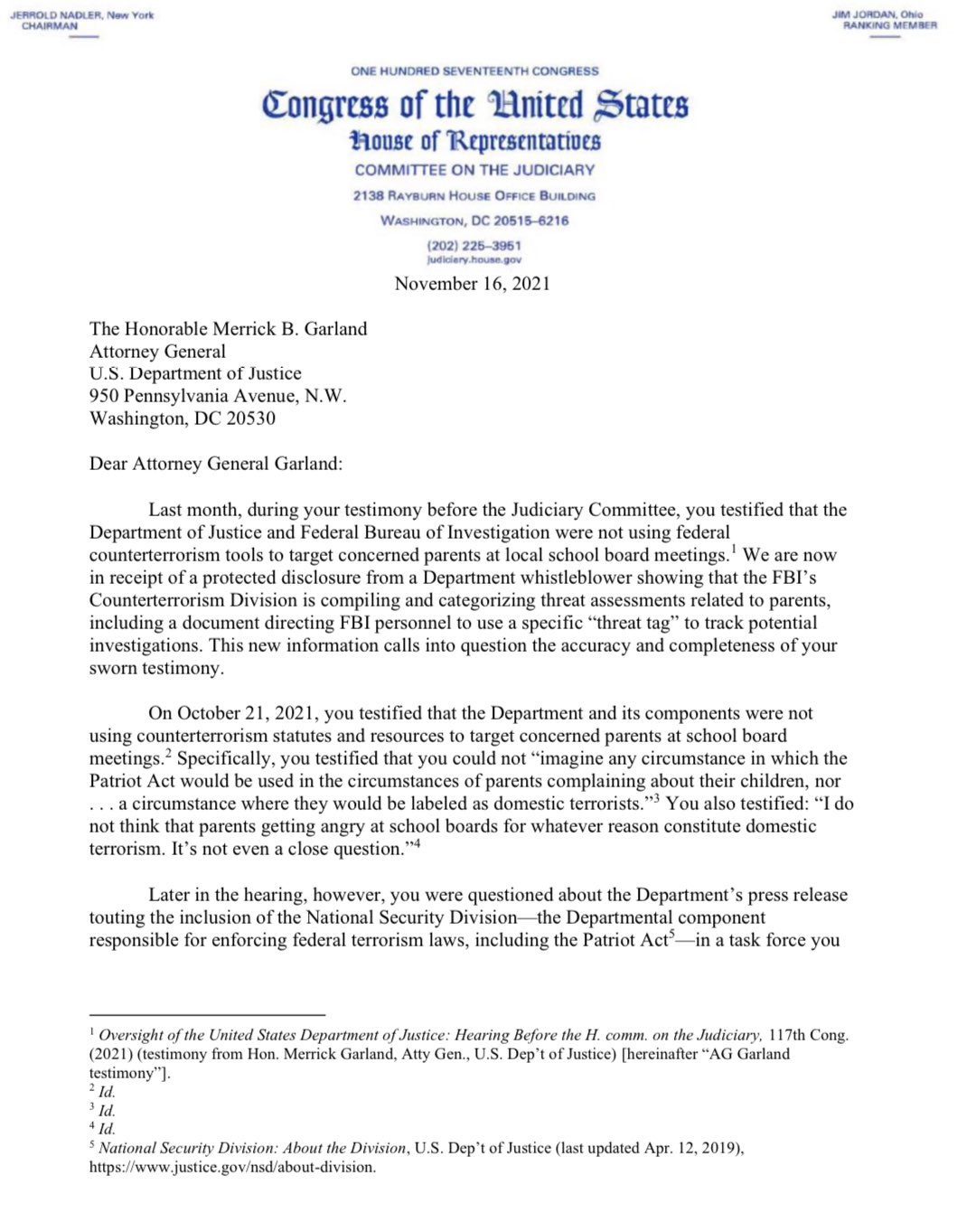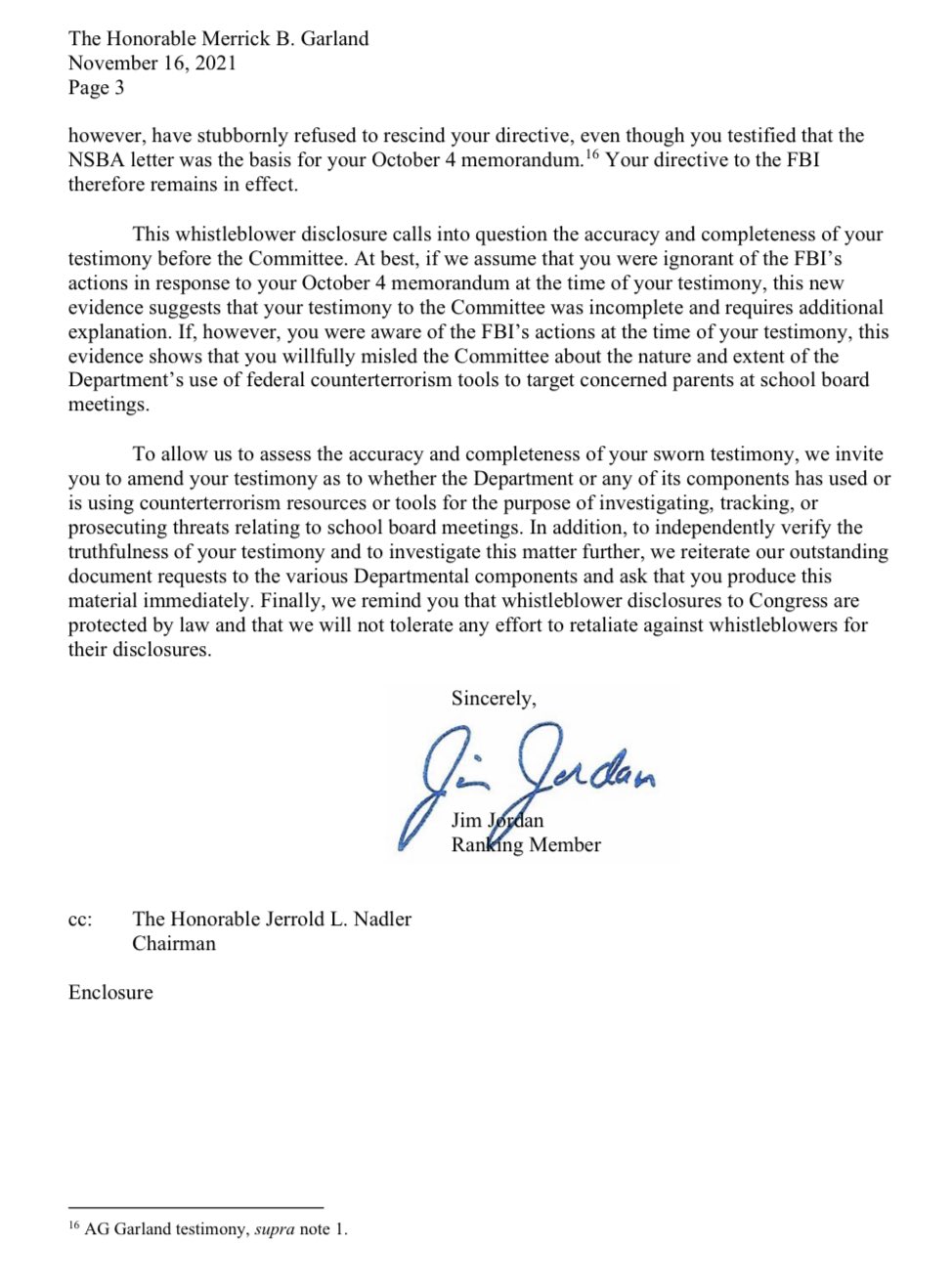 Full documents: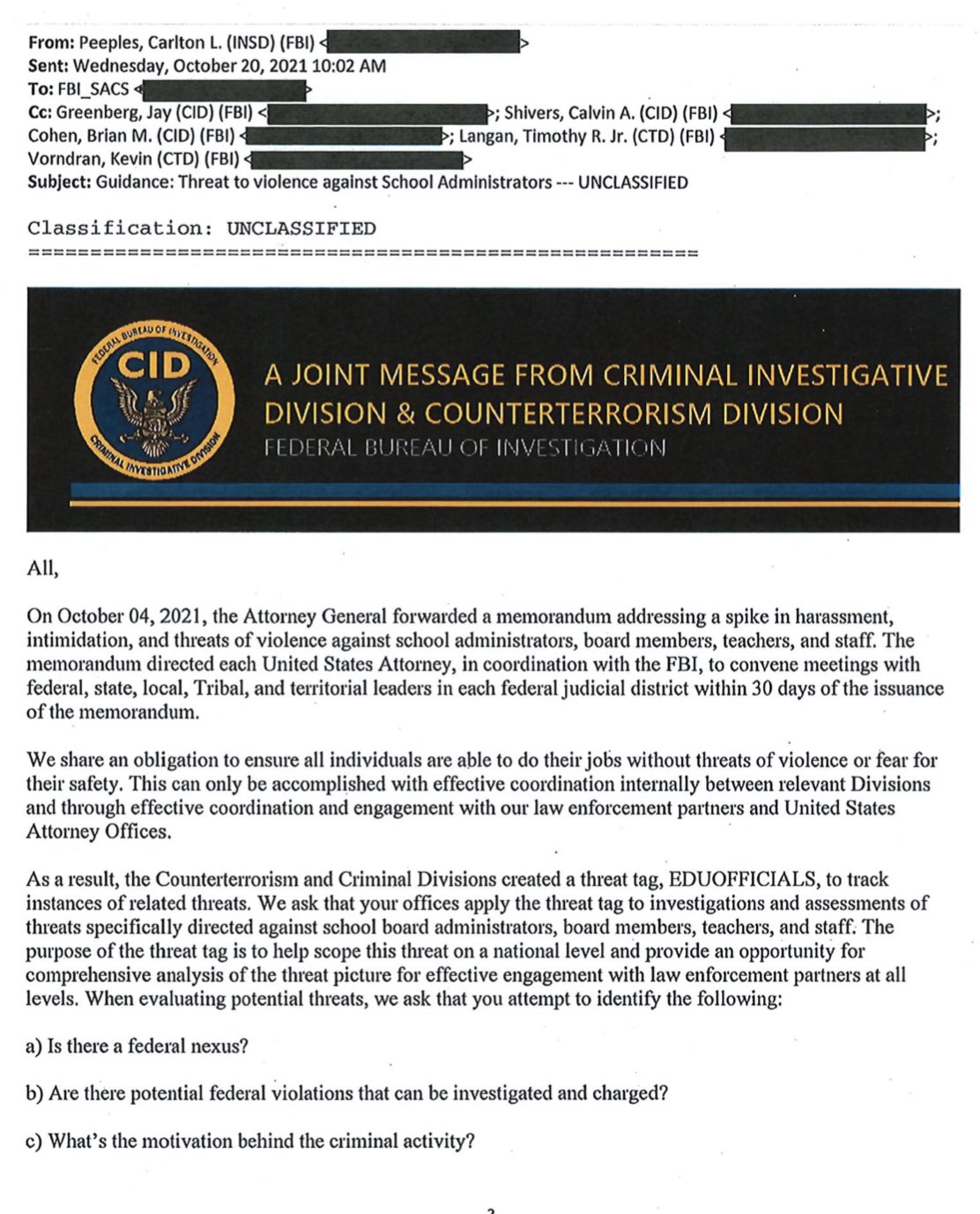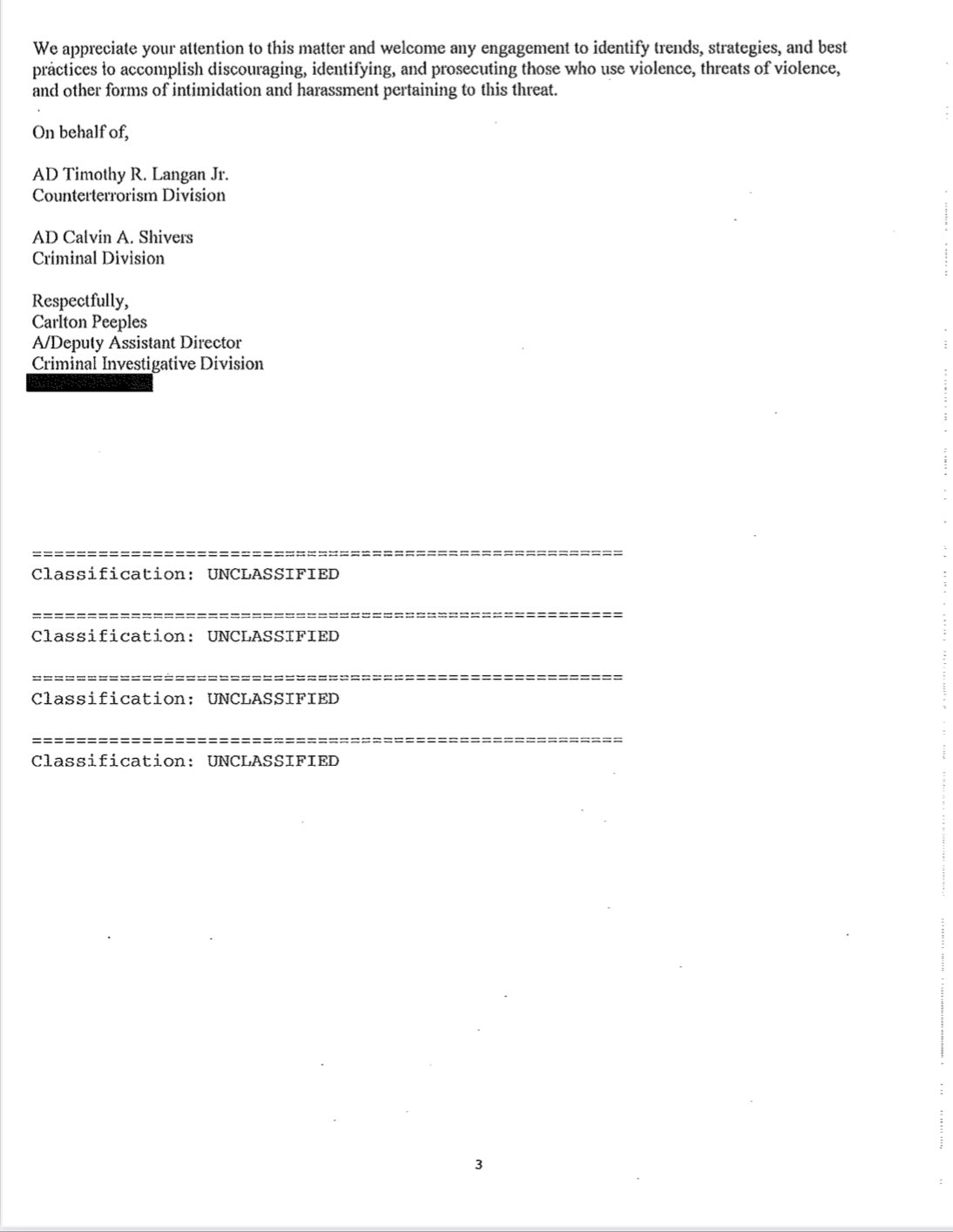 The memo is clearly telling the FBI to dig for any excuse to launch federal investigations into these parents!

Merrick Garland has turned the FBI into a neo-Bolshevik Cheka secret police force to go after the regime's domestic enemies, whether they be Project Veritas journalists or parents protesting against anti-white brainwashing in their public schools.


Garland's own family members are getting rich off selling anti-white CRT training materials to public schools while he's ordering the FBI to go after dissenting parents as domestic terrorists!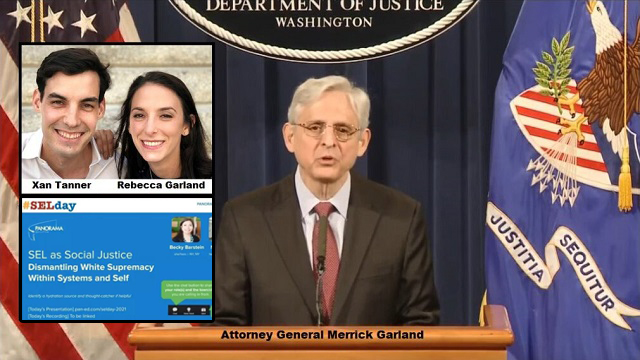 This is unprecedented criminal lawlessness at the hands of our nation's chief law enforcement officer!

informationliberation.com/?id=62673