(Breitbart) – Gaige Grosskreutz gave testimony in Kyle Rittenhouse's trial Monday and admitted he pointed a gun at Rittenhouse before being shot.
Rittenhouse is on trial after shooting three people in Kenosha, Wisconsin, on August 25, 2020. Two of the individuals died while Grosskreutz lived, sustaining major injuries to his arm.
Last week, Breitbart News noted that another witness testified Grosskreutz had a handgun in his possession with a bullet loaded in the chamber. The Daily Wire reported the witness, Jason Lackowski, aided Grosskreutz after he was shot by Rittenhouse.
Lackowski "helped apply a tourniquet" to slow the bleeding and also emptied rounds from a handgun Grosskreutz had in his possession.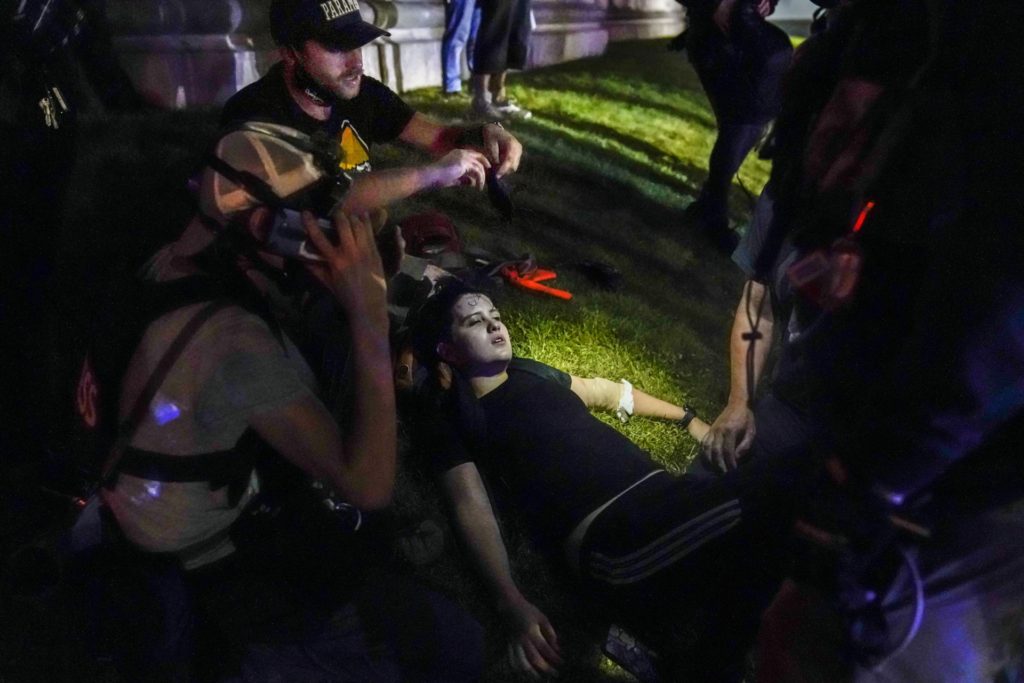 In this Aug. 25, 2020 file photo, Gaige Grosskreutz, top, tends to an injured protester during clashes with police outside the Kenosha County Courthouse in Kenosha, Wis. Grosskreutz who was shot in the arm by Kyle Rittenhouse during street protests in Kenosha last year has filed a federal lawsuit that accuses police of enabling the violence by allowing armed militia to roam freely during the demonstration. (AP Photo/David Goldman, File)
On November 8, 2021, CNN pointed out that Grosskreutz took the stand and admitted to having the gun and to pointing it at Rittenhouse.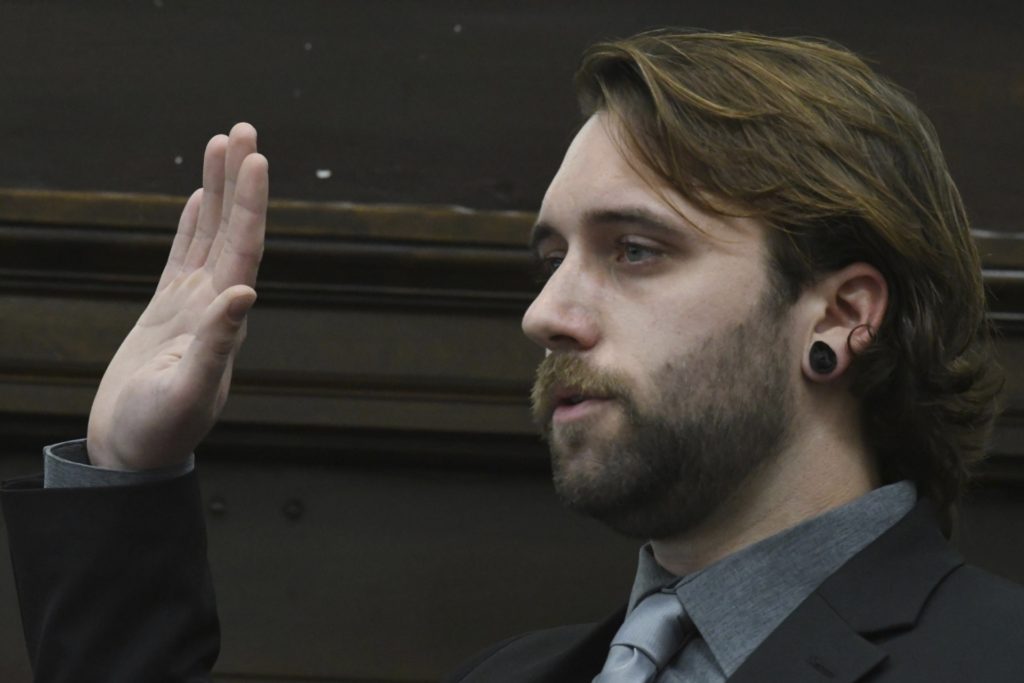 Gaige Grosskreutz is sworn in before he testifies about being shot in the right bicep during the Kyle Rittenhouse trial at the Kenosha County Courthouse in Kenosha, Wis., on Monday, Nov. 8, 2021. (Mark Hertzberg/Pool Photo via AP)
Grosskreutz admitted to "advancing" on Rittenhouse at a time when Rittenhouse was down on the ground and to pointing the gun at him.
Rittenhouse defense attorney Corey Chirafisi asked, "It wasn't until you pointed your gun at him, advanced on him … that he fired, right?" the Chicago Sun-Times observed.
"Correct," Grosskreutz responded.
breitbart.com/politics/2021/11/08/kyle-rittenhouse-trial-witness-gaige-grosskreutz-admits-pointed-gun-advanced-teen-before-shot/