(informationliberation) – Joe Biden took the lead over President Donald Trump in Georgia at around 4:16AM early Friday morning with greater than 99 percent of the vote in.
President Trump's solid lead was slowly whittled away in the three days after the election as a result of mail-in ballots from mostly Democratic strongholds.
Ballots from the Democratic stronghold of Clayton County just barely pushed Biden over the edge.
Around 10,000 outstanding ballots reportedly remain.
Trump had a solid lead in the state and appeared poised for victory until it was revealed early Thursday morning that there was "50,000-60,000" ballots yet to be counted instead of the 25,000 that were previously reported.
Early Thursday, Democrats got another boost after it was reported that officials in three Democratic strongholds forgot to "press the upload button" on their ballots.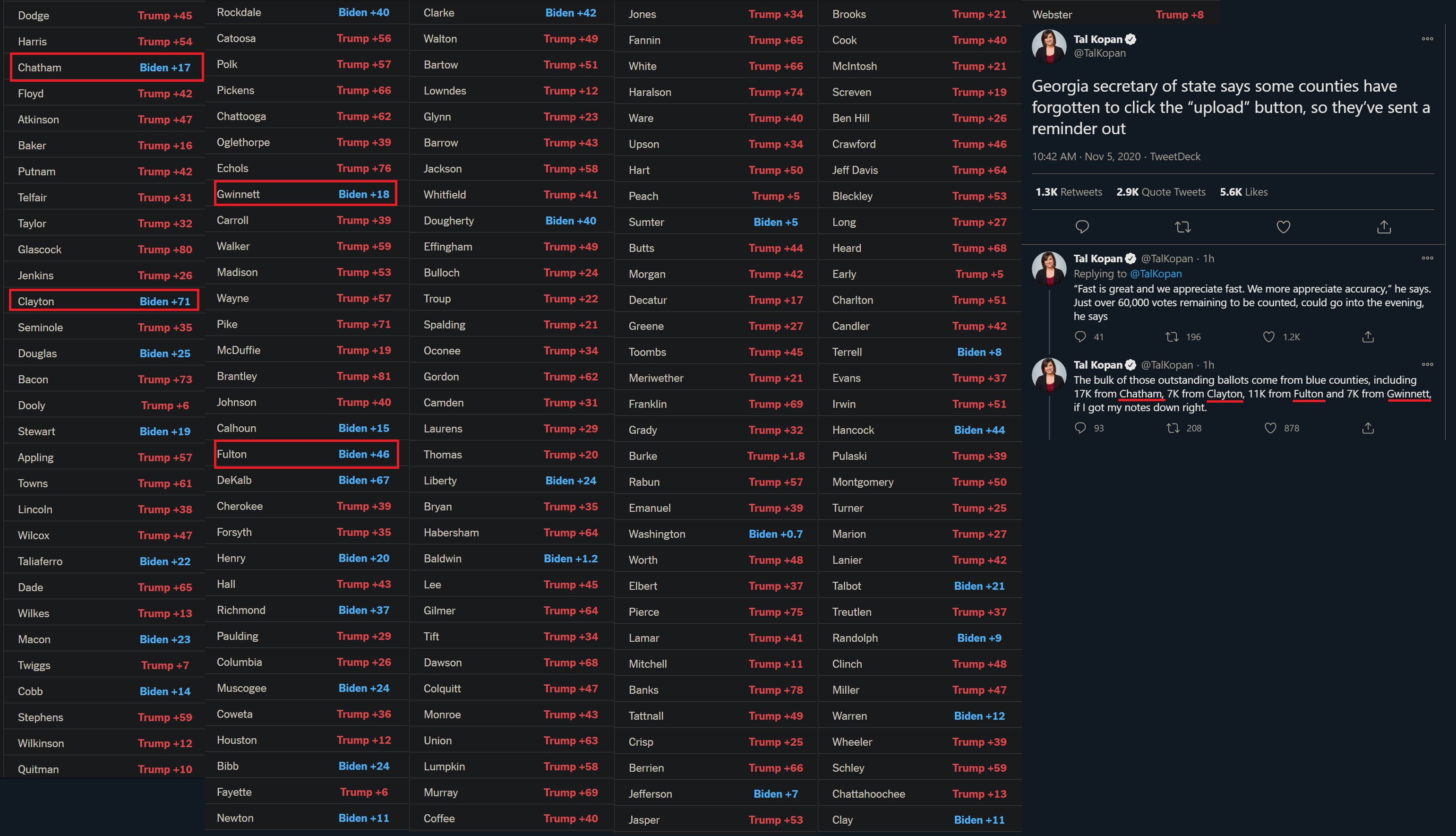 Click to expand
Two weeks ago, Joe Biden bragged about putting together "the most extensive and inclusive voter fraud organization in the history of American politics."
informationliberation.com/?id=61898
[Header image by Gage Skidmore]