(informationliberation) – Bodycam footage rushed out by Columbus police on Tuesday shows 16-year-old Ma'Khia Bryant was shot and killed by an officer after attempting to stab a woman with a knife and was not shot and killed just for being black as rumors on social media claimed.
The myth: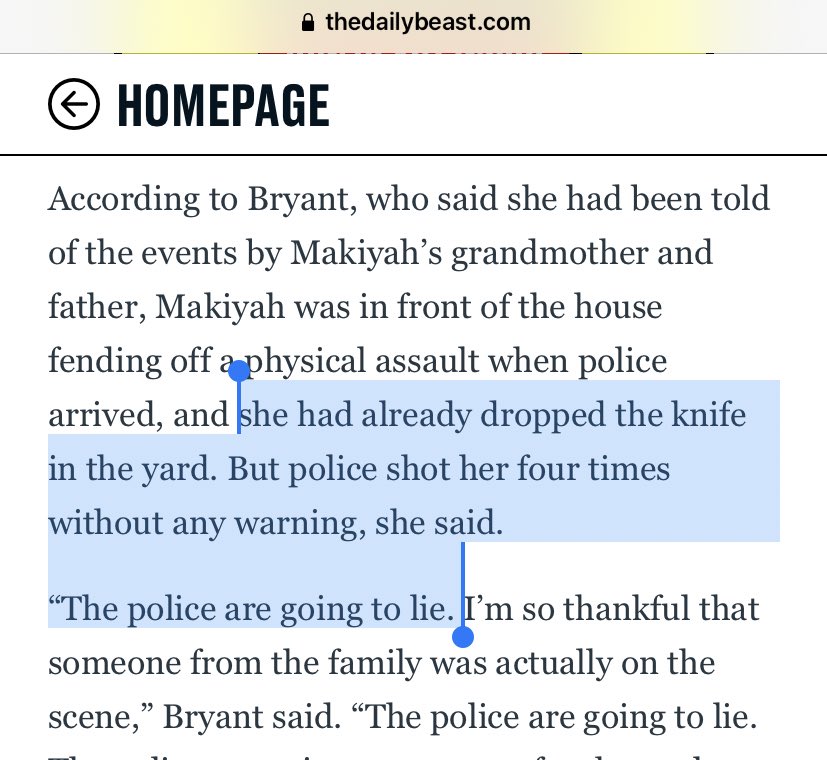 The reality:
WATCH:
Reports indicate the victims, not Bryant, called police for help because she was "trying to stab them."
From the AP:

Police shot and killed a teenage girl Tuesday afternoon in Columbus just as the verdict was being announced in the trial for the killing of George Floyd.

Police showed bodycam footage Tuesday night at a news conference of the officer shooting the girl, who was Black, as she appeared to attempt to stab two people with a knife.

A black-handled blade resembling a kitchen knife or steak knife appeared to be lying on the sidewalk next to her immediately after she was shot and fell.

[…] Officers had responded to an attempted stabbing call when police shot the girl at about 4:45 p.m., police said. The 911 caller reported a female was trying to stab them before hanging up, they said.
Should Black Twitter really be in charge of our government?
informationliberation.com/?id=62178